Nitecore NB10000 Dyneema® (DCF) Pouch
Regular price
Sale price
$29.00 AUD
Unit price
per
Sale
Sold out
These power bank pouches are a great way to keep your charger and cable safe from dirt and moisture.
They are fully seam taped, have a water resistant Aquaguard zip and a mitten hook. The mitten hook allows the user to clip their power bank inside their tent or onto a hammock ridge-line to keep it off the ground. The hook is sewn into the opposite corner from the cord exit point to minimise water ingress when in use.
It is designed to fit a Nitecore NB10000 power bank but will also (at a pinch) fit a standard Anker 10000 mah battery as well (of the exact type pictured) but without space for a cable. Note that inserting the Anker battery is a tight squeeze through the zip opening.
The battery can be left in the pouch on a permanent basis.
Made from 1.43 oz DCF or Challenge ULTRA 100 if you want an extra tough one.
Specifications:
Dimensions:
(L) 14.5 cm X (W) 8 cm
Weight:
DCF 8g
ULTRA 100 10g
Share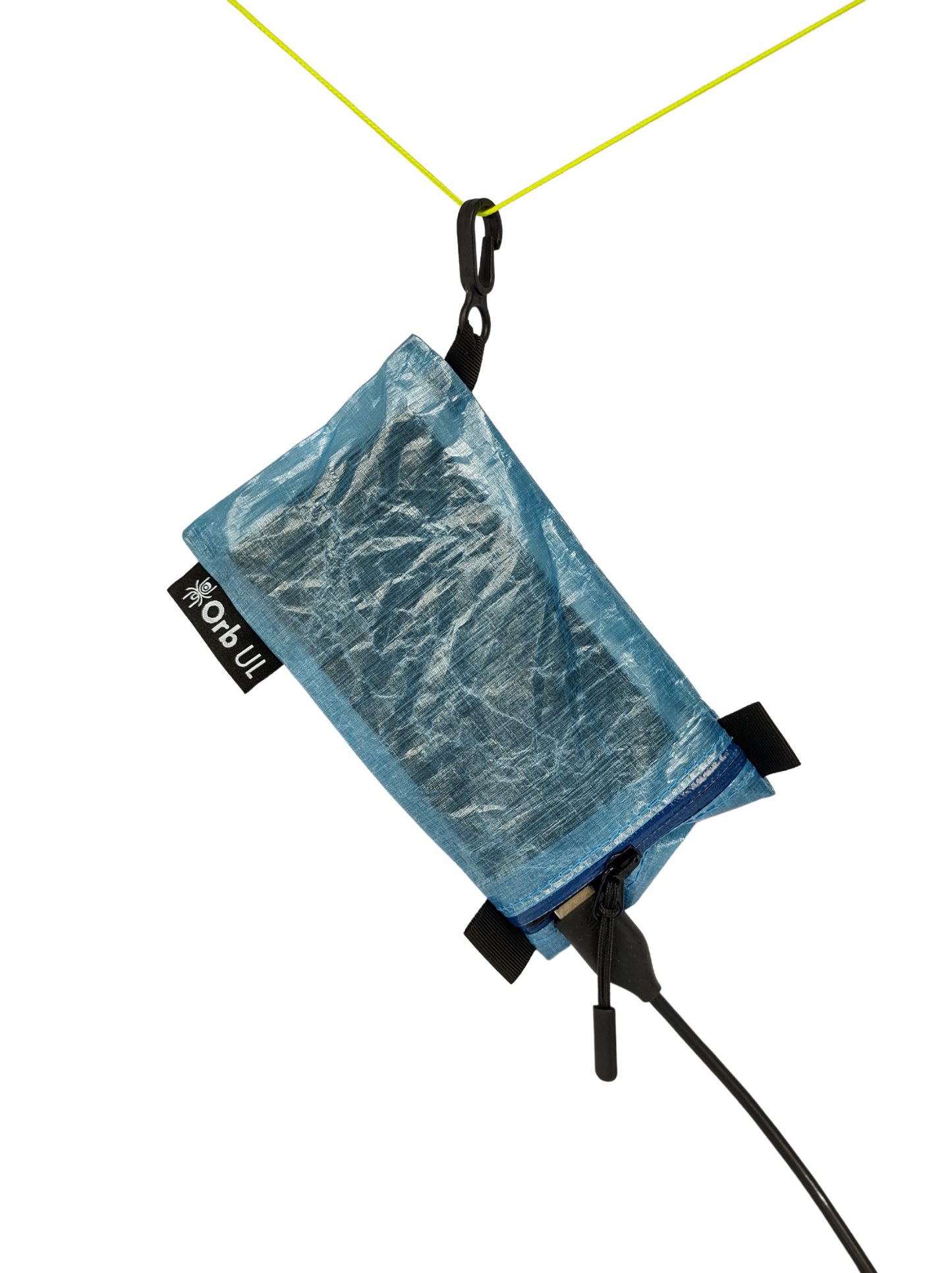 NB10000
Great little pouch especially with a hook allowing it to be hang in the tent etc so it can be used next to a device if using a short cable (ultra lighters.lol).
Wee bit tight
Great that it's snug. Well made. But I'd have liked it to have a bit more room for ease of access and a couple of cables